United in Harlem with Harlem United
---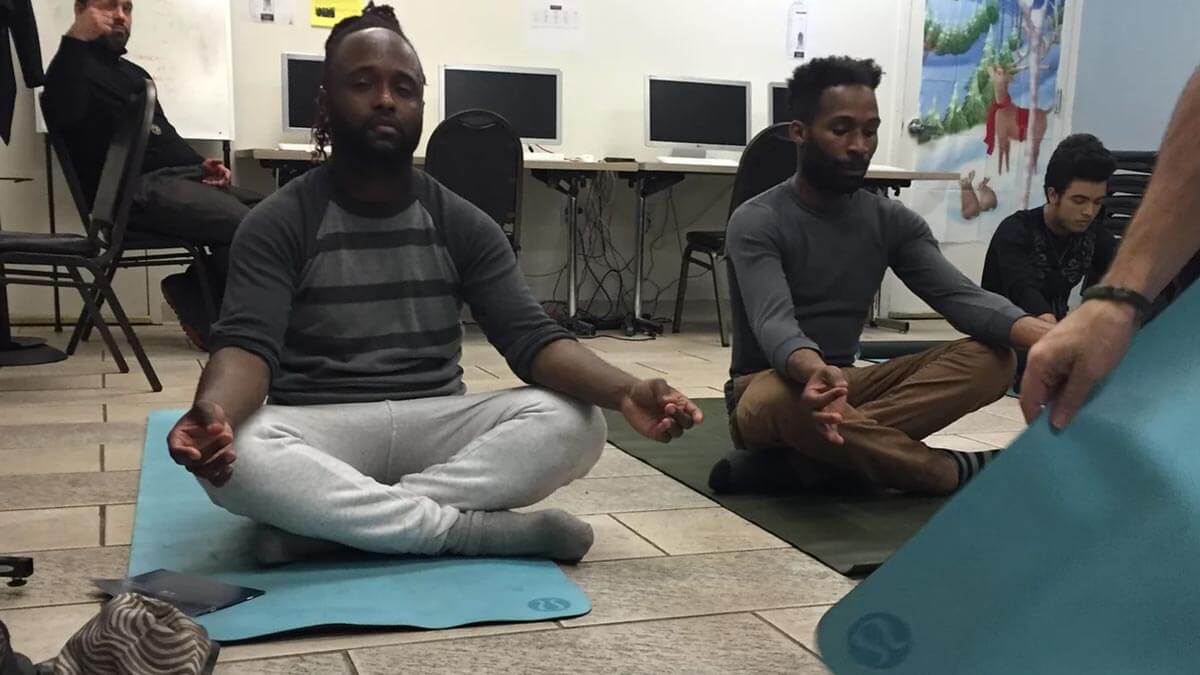 Three and a Half Acres continues to work closely with Harlem United, a local organization that offers a wide array of services to homeless LGBTQ youth. Every Wednesday, students lay out mats for an hour of breath and movement. Classes vary depending on needs, abilities, and preferences of students, but all are based on the Ashtanga sequence.
Some weeks chair yoga is the fundamental access point, while other weeks we work through more standing poses. Regardless of the postures, however, students always spend significant time working on the breath and connecting with space and strength it creates within themselves.
Students continually share gratitude for the relaxation the practice provides, as they often come into class a bit anxious or energized, but leave feeling a sense of calm and peace. Many can't believe how quickly the transformation can take place within their bodies and say that even though it's hard to get to the mat some days, savasana always makes the journey there worth it. Over the past months, it has also been encouraging and exciting to see several regulars who now have whole parts of the series memorized and make continual progress in their quality of breath and alignment in postures.
Harlem United members are vibrant and active partners in this work and we're so looking forward to seeing their continual progress on this journey. Check out some more pictures below to see our collaboration in action!