Programs & Partnerships
Three and A Half Acres Yoga helps the helpers. We provide trauma-informed yoga and mindfulness, foundational tools, to organizations to support their missions and the communities they serve.
Three and a Half Acres partners with other nonprofits and organizations to add yoga, meditation and mindfulness to their offerings. We believe that the services we provide help our partners do what they do better and support them in their missions.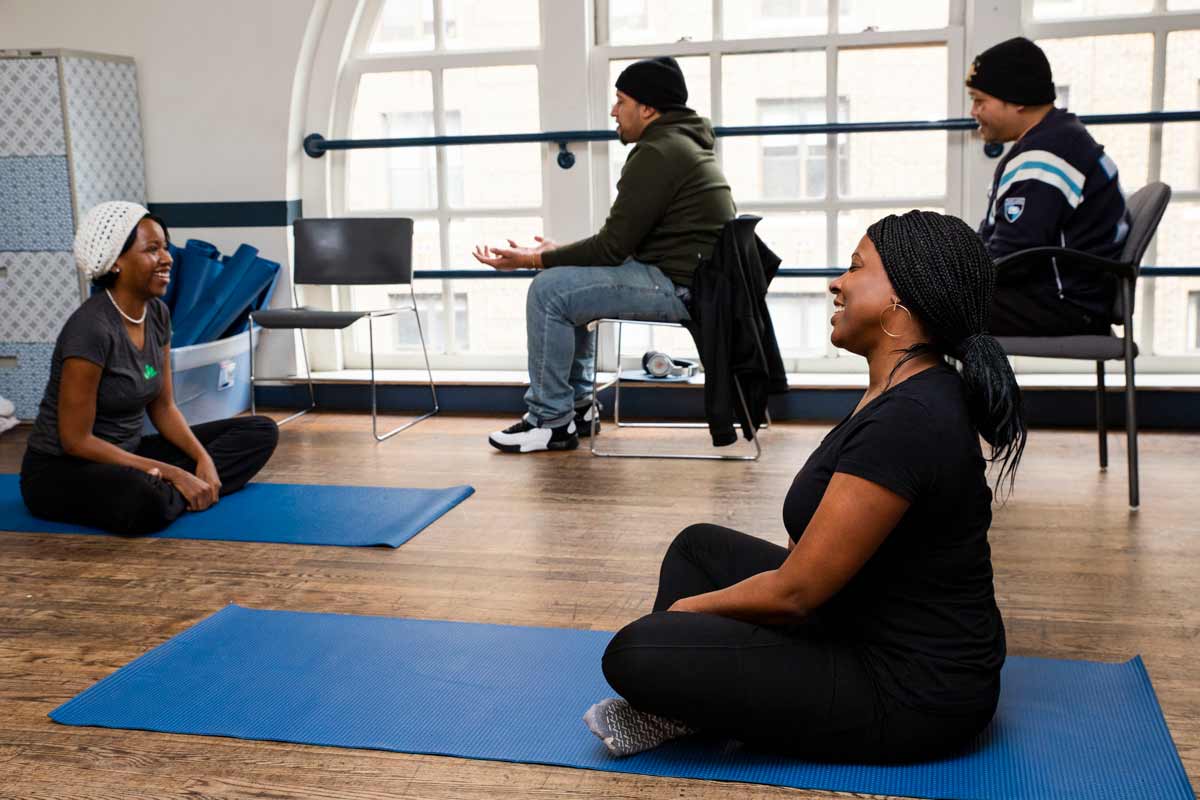 Food / Housing Insecurity
Nineteenth Street Baptist Church
Fairfax Neighborhood &
Community Services
NYC – Upper West Side (Virtual)
Washington, DC ( in-person)
NYC- West Harlem (In Person)
Hopeworks Our Voice Project
Maryland – Columbia (Virtual)
The Hive Community Circle
Queens Gather
The Hive Community Circle
The SC Survivors Summit
The Hive Community Circle
Bloom Class
Friends of Island
Youth Justice Network
Washington DC (In Person)
Harlem Gallery of Science
The Mount Sinai Morningside
NYC – Hells Kitchen (In Person)
As climate change impacts more people, Three and a Half Acres wants to build relationships with organizations whose mission is to support this specific type of recovery. Reach out to learn more about how we want to grow in this space and help in this moment.