Taking a breath with NYPD
---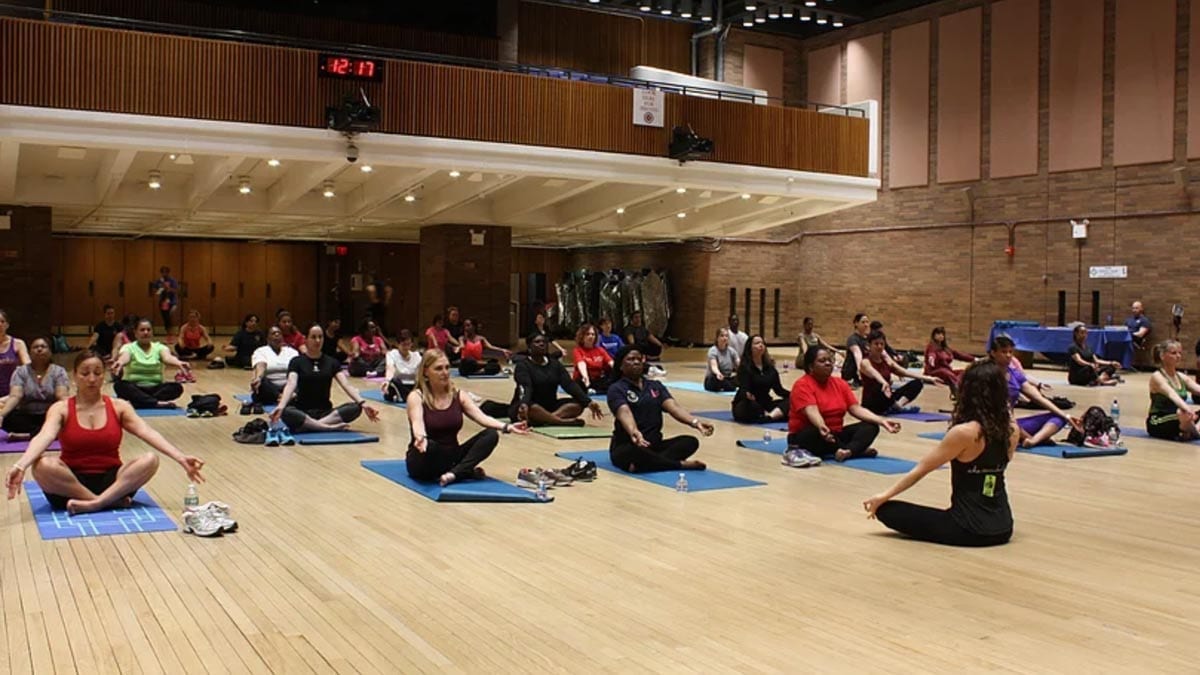 On April 18th, Three and Half Acres took a huge step forward towards its mission of offering yoga to community leaders, as dozens of New York City police officers took a break from their beat to take a breath on the mat with Lara. This event was the first of its kind for the NYPD in that an outside organization was able to offer services and support to the officers.
Observers offered the following words to describe their experience at this special event:
"A diverse group of men and women, in all shapes and sizes, rolled out their mats, took off their shoes and waited for Lara Land, founder of Three and a Half Acres Yoga, to begin an ashtanga yoga class, a first for the NYPD. 10 minutes later, breathing in unison, both seasoned athletes and those more accustomed to the comforts of their recliners than the gym bent and twisted, balanced and sweated to Lara's encouraging voice."
---
"I was deeply inspired by the enthusiasm and determination of the employees and officers. Rolling up their mats at the end of class I sensed a feeling of lightness, energy, and camaraderie, which can best be summed up by a smiling woman's comment, "I feel invigorated now, I wish I could do this every day!"
---
"I can only imagine the strength and bravery it takes to do their work every day. Those qualities were very apparent during our yoga class. Their perseverance, teamwork, and kindness made the class a great success!"
---
"I was deeply inspired, watching them challenge themselves and encourage each other."
---
This event was an exciting first step in many to come in truly bridging our connections within ourselves and our communities. We thank the officers for giving the practice their best selves and look forward to continuing to explore the breath and its power together.