Meet the Three and a Half Acres Team
---
Three and a Half Acres relies on the wealth of knowledge and experience of our team. The following dedicated individuals are at the heart of our efforts:
Lara Land
(Founder/Director)
Lara Land is a Level 2 authorized Ashtanga Yoga teacher with 2 decades yoga experience. She has worked all over the world teaching yoga and mindful living and developing programs to heal and empower. In 2008-2009 Lara spent three months in post-genocide Rwanda bringing yoga as healing to survivors, and from there went to India where she worked with HIV positive children bringing yoga and meditation to their treatment room. In June 2011 Lara opened
Land Yoga
, a ground floor Yoga, Arts, & Wellness Center in the heart of Harlem. Through Land, she developed programs such as Harlem Earth Day,
SOULFest NYC
, and Women Who Wow landing her recognition by The Wall Street Journal, the Daily News, & on Fox5. In 2015 she founded non-profit,
Three and a Half Acres Yoga
to inspire community healing and activism through yoga. Forever in awe of the transformative power of yoga, Lara continues to study and to challenge her limits. She leads retreats worldwide, is a public speaker, spiritual coach, and writer with recent contributions to the
Health Magazine
,
Apartment Therapy
and the
Huffington Post
. Lara recently released My Bliss Book, an evergreen planner and online coaching system.
Kristin Krantz
(Interim Board President)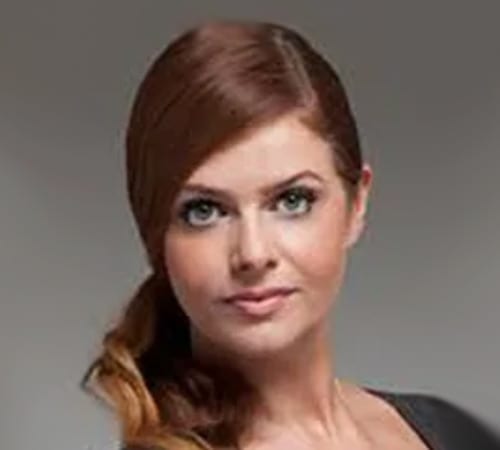 Kristin is part of The Krantz Team with Jeff Krantz.
Having overseen over 500 million dollars in residential sales transactions, Kristin has represented the developers of some of the top developments in NYC. Hailing from Iceland, Kristin's European style and flair is a breath of fresh air to clients. Her sincerity and honesty are also key ingredients for her impressive career. Through her outstanding sales record and excellent communication skills, Kristin has helped turn The Krantz Team, into what the The Real Deal called a "power couple" in NYC real estate.
"THAY was an opportunity to give back to a community that has been so incredibly accepting and giving to me. I feel blessed in my life and being able to give back is a blessing. The idea of giving people a coping skill in their life they can use and benefit from in times of need and stress is so amazing and I feel it's a need that is not being met in other places."
Jennifer Scullion
(Board Treasurer)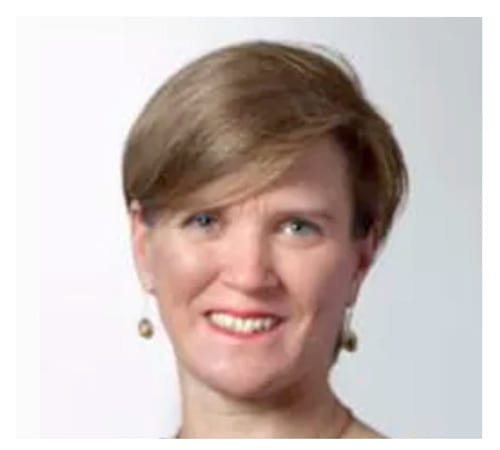 Jennifer is a Partner at Seeger Weiss LLP. She represents individuals and classes in lawsuits concerning antitrust, consumer, tort, and other areas. Jennifer also has an active pro bono practice focusing on election law, voting rights, and amateur sports issues. She is a Trustee of the Lawyers' Committee for Civil Rights Under Law. Jennifer practices Ashtanga yoga and is deeply grateful for the powerful, life-changing teachings the practice brings to the world.
Karen Murray
(Board Secretary)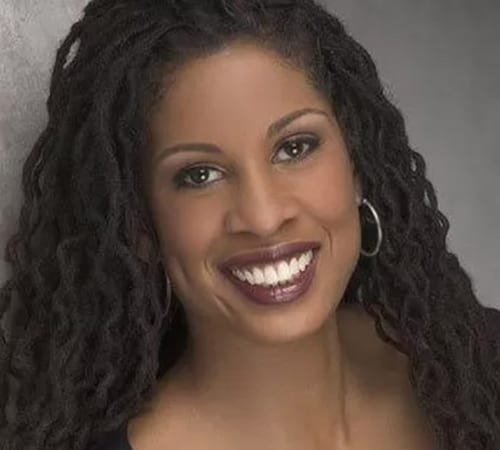 Karen is a voice-over artist with many television and radio commercials to her credit including Verizon, McDonald's, Coca-Cola, Mercedes Benz and Nivea, to name but a few. Since 2014, she has been the voice of Lifetime Television's "Beyond the Headlines" documentary series, narrating pieces on celebrities such as Whitney Houston, Marilyn Monroe, Michael Jackson and several topical news items. Karen also has over 20 years' experience working in event planning and fundraising at Event Associates, Inc. in New York City, raising money and organizing benefits for non-profits such as The National Breast Cancer Coalition, The Robin Hood Foundation, Harlem Children's Zone, Navy Seals Foundation, National CARES Mentoring and many others.
Karen has lived in Harlem since 1997, and is grateful to be working with an organization like THAY that provides powerful tools and techniques to residents in the community, to make a positive difference in their lives.
Sara Swisher-Anderson
(Board Member)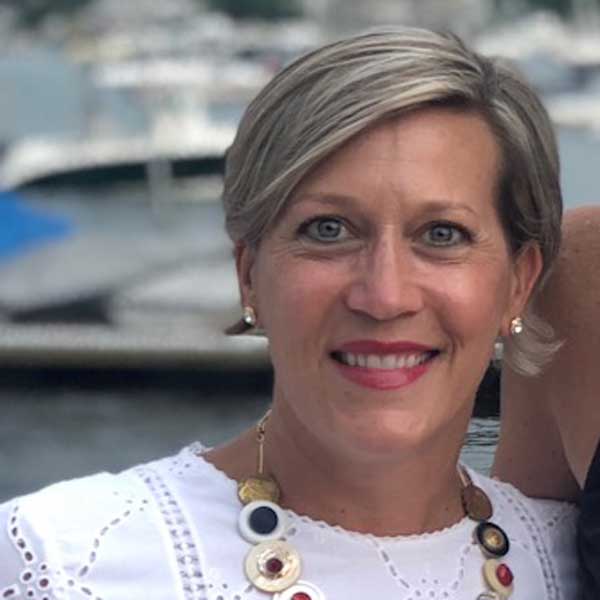 Sara works in the non-profit sector as a Chief Operations Officer. Sara loves to create strategic process, structure and tactics out of "big ideas" and is thrilled to be joining the THAY board and hopefully help turn many more of their "big ideas" into reality for the deserving people of Harlem. Sara has worked in the higher-ed space for the last 9 years and before that for a business consulting firm that focused on disruptive innovation. She has prior board experience as secretary for the Family Annex Preschool board from 2013-2015.
Sara has practiced yoga for years and most recently was deeply touched by the Mysore practice. Although today she mixes up yoga with various types of exercise, the mindfulness, and intentionality of moving and focused breathing will always be an important part of her life. Sara is grateful and humbled to be a part of this amazing group of women that makes up Three and a Half Acres Yoga.
Deep breathing and centered focus come in handy on a very regular basis for Sara as the mother of two beautiful daughters, Lennon (12) and Harper (10) who consistently keep her on her toes. Sara has been married for 14 years to Kevin Anderson, head men's soccer coach at Columbia University and they live in Westchester County with their three dogs in a farmhouse that was built in 1780. Yes, 1780.
In her free time, Sara also designs one of a kind necklaces by recycling vintage brooches, earrings, and buttons, etc. into new pieces of jewelry art. This practice blends the old with the new. The forgotten with the found. The creativity of designing and hand-making jewelry has been an amazing outlet and she's eternally grateful for this simple gift. She's currently working on her branding and marketing plan so keep your eyes out.